Barefoot Running Reviews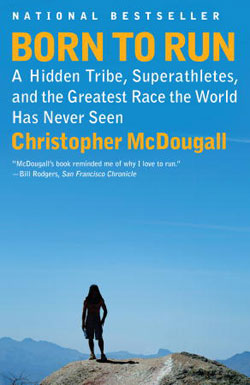 Dear Readers, enjoy the insights this book has to offer to help you to remember to run in an easy, light, and smooth way, with or without footwear of your choice. It is about form, joy, and the love of running. Run free!
Micah True, Caballo Blanco de la Sierra Madre, a leading character in Born to Run
Michael Sandler has applied his passion and insights into barefoot running in a way no one else has so far. You are holding in your hands a book as exhaustive and accurate of a description of barefoot running as you could ever hope for.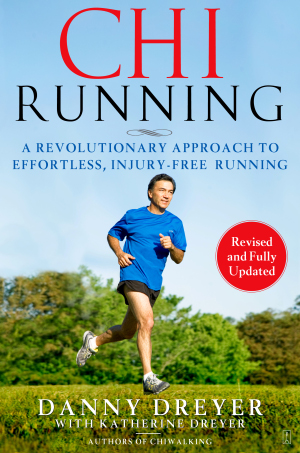 Michael Sandler and Jessica Lee have done a fabulous job of "reintroducing" us to barefooting, and we all have a lot to regain from this current "back to the future movement."
Danny Dreyer, best selling author of Chi Running
Barefoot Running by Michael Sandler is the best book on the market on how to begin and excel at barefoot running. I highly recommend it.
Barefoot Running arrives on the crest of a major paradigm shift in the world of running as, once again, we come to realize that nature is indeed best. Michael Sandler's exhaustive treatment of the topic celebrates the amazing evolutionary success that is the human foot and serves as comprehensive user's guide for its rehabilitation and proper maintenance.
Dr. Joseph Froncioni, MDCM, FRCS(C)
I'm often asked where to start. Now I can say, start here.
FROM BROKEN TO BAREFOOT
Dr. Michael Nirenberg More and more professional athletes and runners are discovering that once they have mastered running barefoot or in minimal footwear, they tend to have less injuries than when they wore shoes. So was the case for professional athlete and Coach Michael Sandler. In his recently released book Barefoot Running, Sandler spells out the life-altering benefits of giving up expensive running shoes, and backs up his claims with scientific fact.
Essentially, Sandler's book is a great follow up to Born to Run by Christopher McDougall. Sandler takes McDougall's observations of the Tarahumara Indians amazing ability to run many miles regularly in flimsy sandals (Huraches) and adds the science of barefoot activity and a reasonable training regimen, and much more!
Sandler's personal journey to barefoot running began with his realization that fewer injuries occur in less expensive running shoes than expensive ones, that there is a higher impact on the body in shoes than out of shoes, and balance is better in thinner, less cushioned shoes, and lastly, children who did not wear shoes were less likely to have fallen arches or other foot deformities. Starting slowly, Sandler describes his successful transition to barefoot running.
Barefoot Running is a comprehensive book, covering everything you could possibly want to know about barefoot running. Among the topics Sandler addresses: Barefoot running verses running in shoes, the philosophy and science of barefoot running, how to run barefoot, stretching exercises, foot care tips for barefoot runners, dealing with weather extremes, nutrition, minimalist shoes and much more.
Other topics covered include:
•A brief history of barefoot running
•The latest science behind the benefits of barefoot running, including findings of Dr. Daniel Lieberman's 2010 British Science Journal Nature study (very important!)
•How to heal and stay injury free
•Building balance, strength, endurance
•Building strong feet, legs, hips, muscles, tendons & joints
•Developing strong pads on the bottoms of your feet
•Training routines including cross training
•How to use shoes as a helpful tool
•Adjusting to different surfaces & terrain
•Children and Barefoot Activity (also very important!)
•Meditation, quieting the mind and connecting with nature
The book itself is well organized, beautifully designed and printed with an easy to read text, high quality paper, and great photographs. Critics of Sandler's book will say that the scientific fact for barefoot running is thin, and it is, but scientific evidence that expensive, thickly cushioned running shoes are better for you is even thinner.
Final Thoughts on Barefoot Running Barefoot Running is not for everyone, nor is it safe for everyone, but if you are interested in learning about the incredible benefits of running bare or how to barefoot run safely, Barefoot Running is a must read! I give Barefoot Running my highest rating — 5 Toes Up
~Dr. Michael Nirenberg
ASKING THE RIGHT QUESTION
by Ray McClanahan, D.P.M., BS Ed.
The question is no longer, should we be barefoot? It is, how often, and how much? Dr. Ray McClanahan After years of chronic running injuries, I decided to attempt to heal my feet and legs by running barefoot, and in minimal footwear. I stepped on glass and metal fragments. I broke a toe while descending a mountain in Vibram 5 Fingers. I contracted hookworm while barefooting in Mexico. I bruised metatarsal heads, by landing on sharp rocks. My feet got tired and sore. Yet, in spite of all of these temporary setbacks, I still choose barefooting and minimal footwear, over my previous experience of chronic injury and pain, while attempting to run fast in conventional running footwear. When you begin to experience in your own body, how running naturally is supposed to feel, you will understand why this book is so important for your wellbeing and longevity. The good news is that Michael and Jessica have provided a guide to help you avoid and minimize the problems associated with awakening your feet and your body, by embracing your bare feet. The question is no longer, should we be barefoot? It is, how often, and how much? Barefoot Running is the best current synopsis of the evidence of the benefits of aware feet, and the most logical guide to attaining them. At age 43, I am just learning how to really run. Thank you Michael and Jessica for your guidance and leadership. I used to experience the so called, Runner's high, every couple of years, and was amazed at the power of the euphoria to relax the body and create a true appreciation for running. Now, by implementing the recommendations of Barefoot Running, I realize that this experience need not be rare and elusive, but can be cultivated regularly by feeling the ground with our feet. Start now, and begin to heal your feet. Your body will benefit tremendously.
~ Ray McClanahan, D.P.M., BS Ed.